Sherpa is open every day from 7.00 am to 9.00 pm locally in every city we operate in across Australia.

We are also in New Zealand, so check out our new website for more information if you have friends or family members across the ditch that are also interested in joining the Sherpa Team!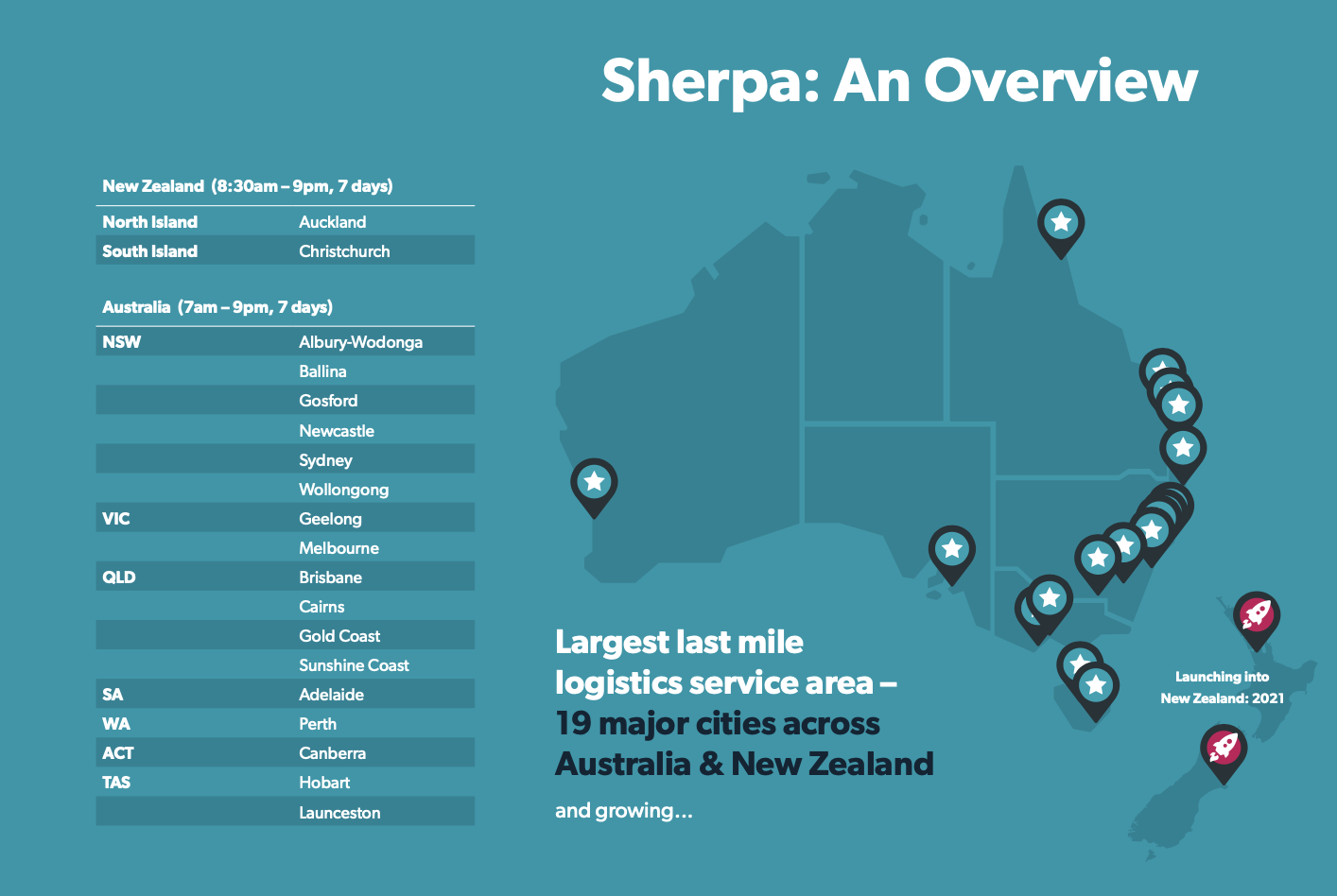 The radius within which we operate for every city is:
Within 15km of the city centre for pickups
Within 50km of the pickup location
Here are the radius maps for every city we operate in:




If you have any further questions please reach out to our Sherpa Support via Live Chat in the Driver app, or by submitting a ticket through the Help Centre.