Nice one! You've picked up the order, and now are ready to deliver the order to the recipient.

When you arrive at the delivery location, be sure to follow the below process: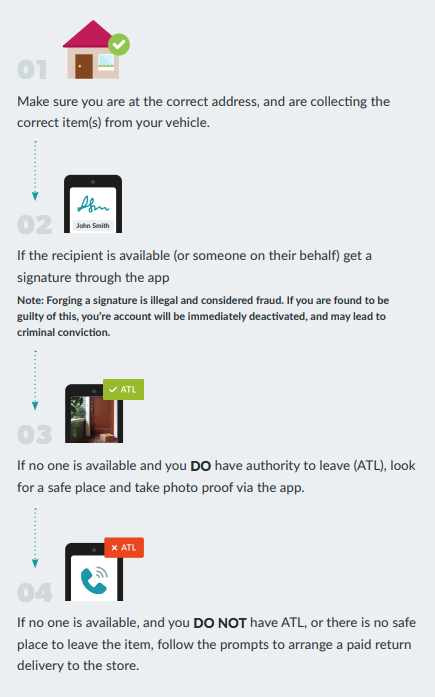 Please note, during Contactless Delivery, no signatures are required from recipients. Instead, we use a Proof of Delivery (POD) photo to confirm the delivery of goods. When taking a POD photo, be sure to exclude the face of the recipient for privacy reasons.