If the 'Trolley Required' symbol is showing on a new delivery notification, this means you need a trolley to complete the delivery. This is the image you're looking for :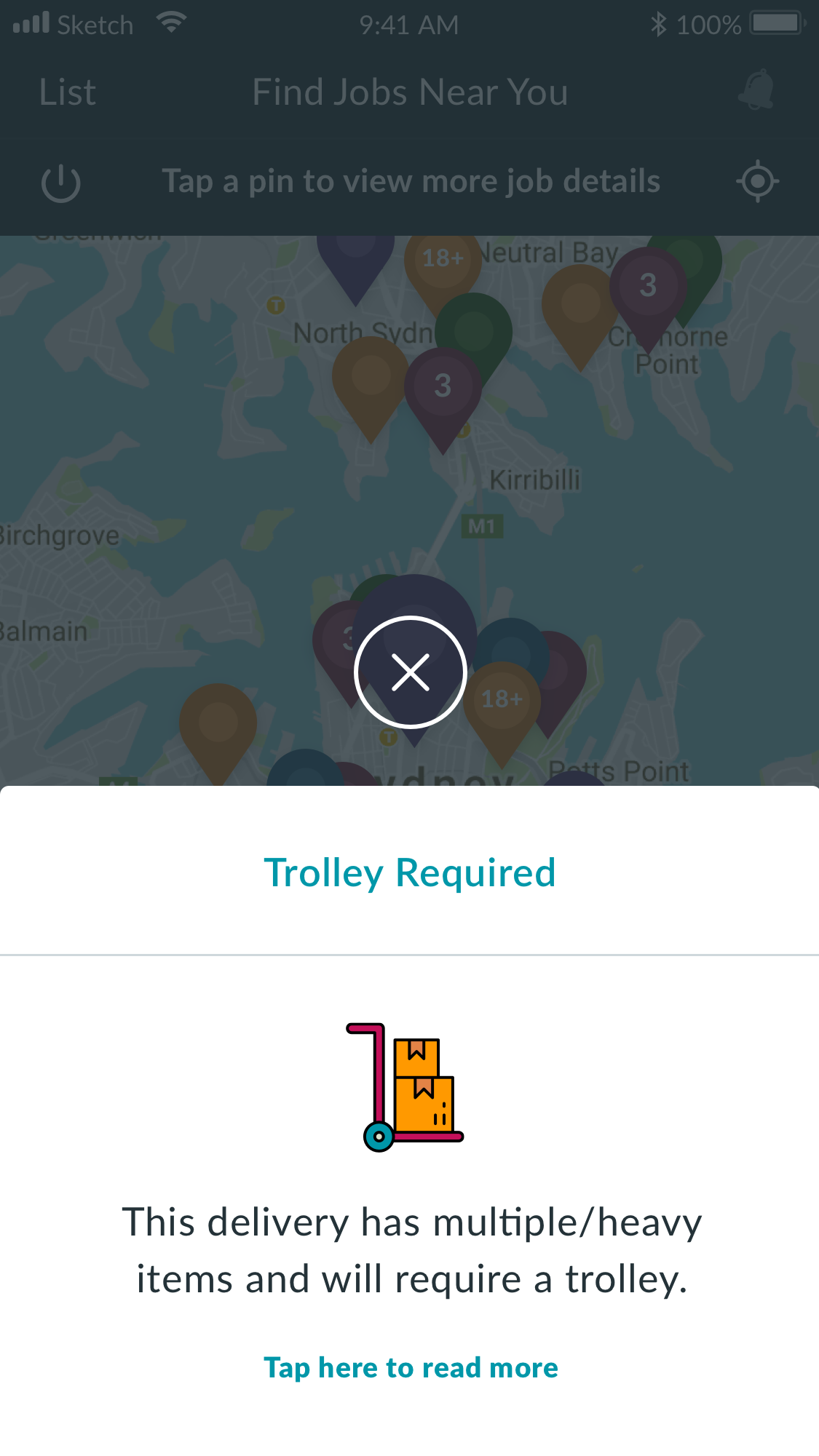 If you show up at the pick-up location without a trolley, you might be turned away out of health and safety concerns.


Please note that accepting a 'trolley required' delivery without having a trolley may warrant a Grade 3 warning.