As a Sherpa Driver, our team may need to get in touch with you from time to time. It could be about a delivery you are completing, checking your details, or seeing if you're available to work.

You can choose how Sherpa Support gets in touch with you - either by phone call or SMS.

Your preference is selected when you sign up to drive with Sherpa, however, if your contact preference has changed since then, here's how you can amend it.



1. Log into your Sherpa Driver App
2. Select 'My Account'
3. Choose 'Delivery Preferences'
4. Click 'Contact Preference'
5. Select between SMS and Call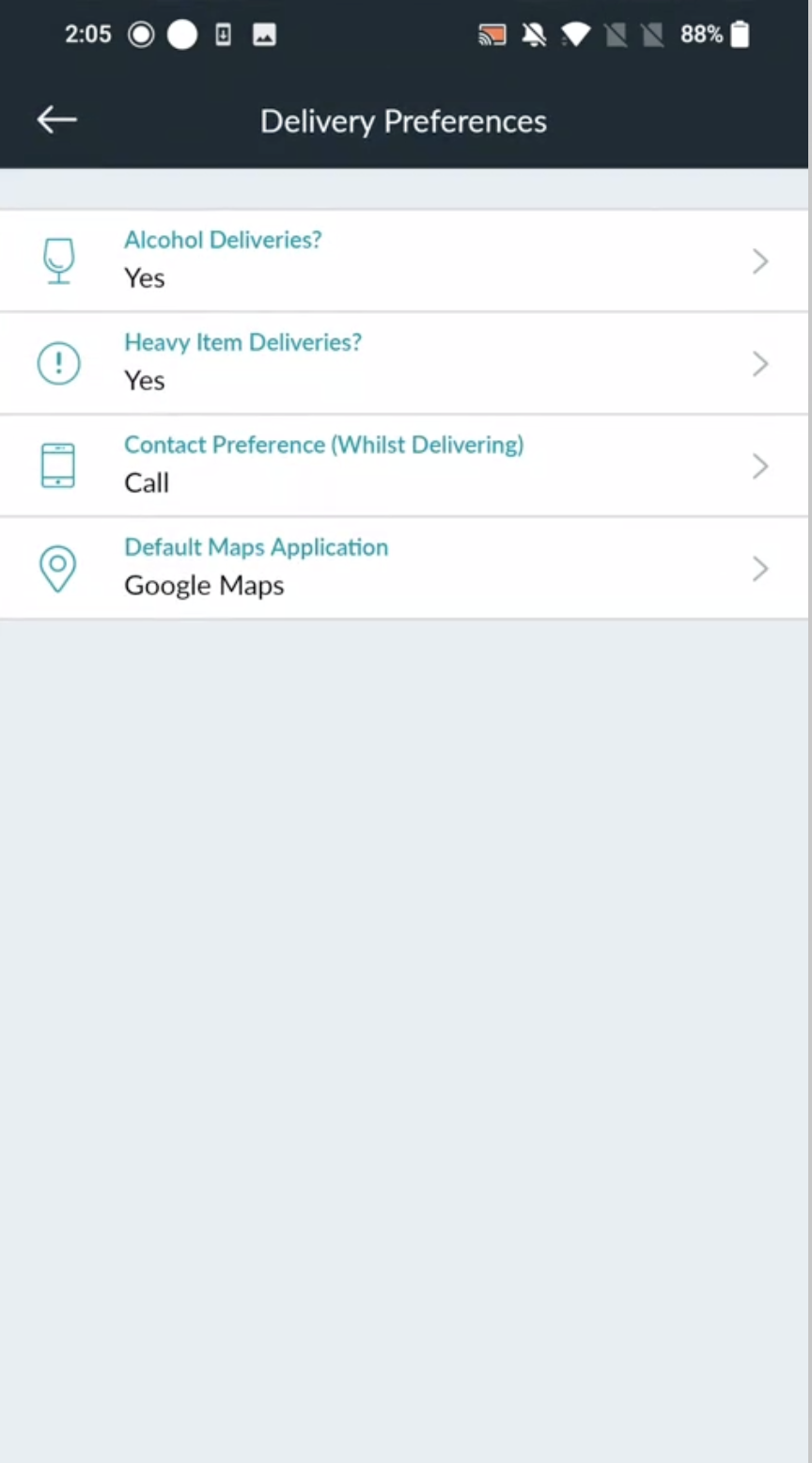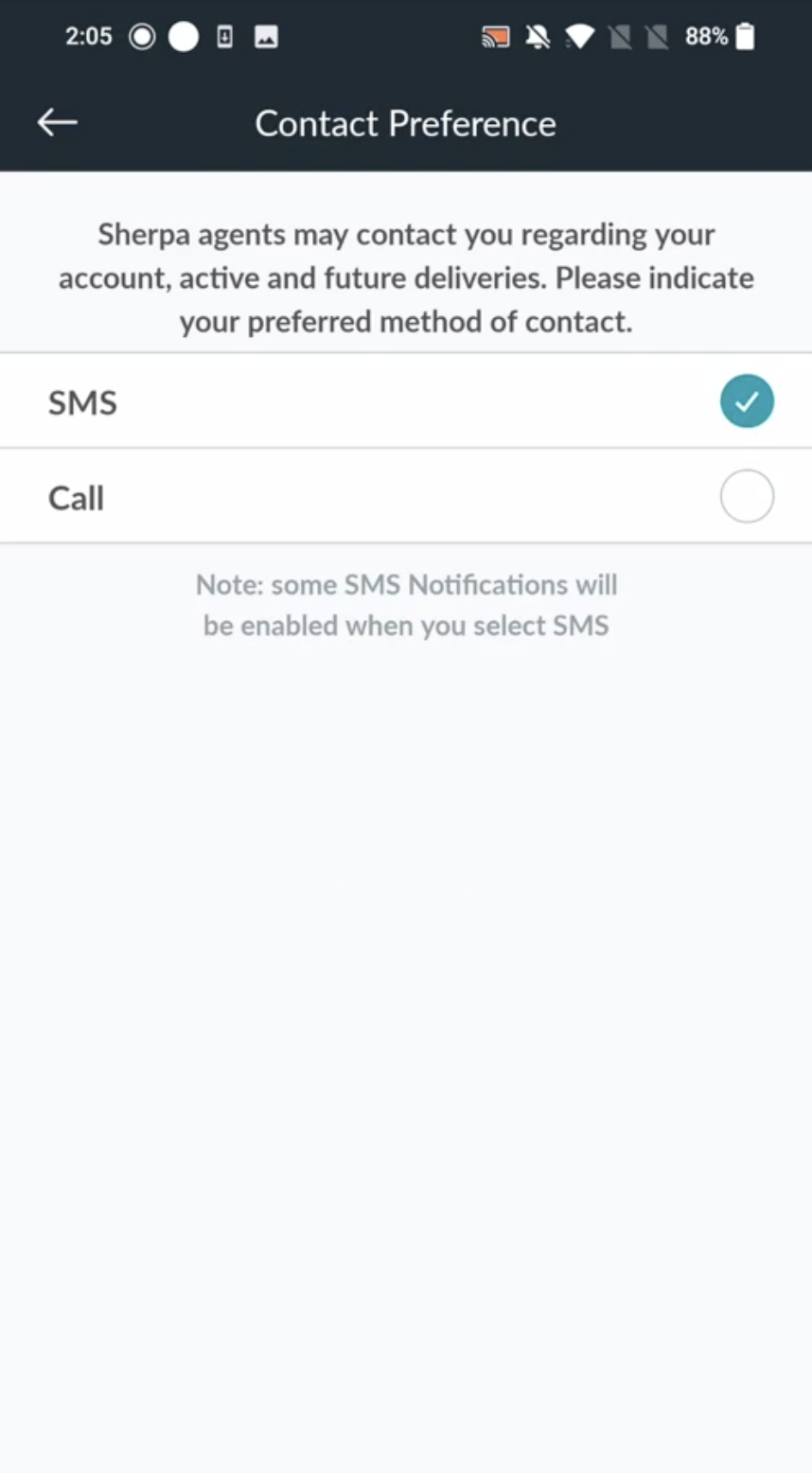 Have you opted out of SMS messages in the past and still not receiving SMS messages from us after updating the setting in the app?
If you have previously opted out by texting STOP to our SMS's then you will need to restart the services by texting START to the following numbers:
0437 246 422
0476 856 250
Texting START to both of these numbers will re-initiate your SMS messages and you can then control them from the SMS Notifications screen.