We have introduced a temporary fuel surcharge to help with how much you're taking home.
The surcharge will apply to eligible jobs and will be reviewed on a monthly basis.
With the fuel surcharge, some jobs will have a surcharge of 6 cents per kilometre, paid directly to you.
From 1 July 2022 to 31 July 2022, all Woolworths jobs will have a fuel surcharge of 9 cents per kilometre.
The fuel surcharge for Woolworths jobs will be capped at 90 cents per job and is exclusive of GST.
To see which jobs were eligible for the fuel surcharge, tap on 'Total Earned' in My Jobs History for the breakdown.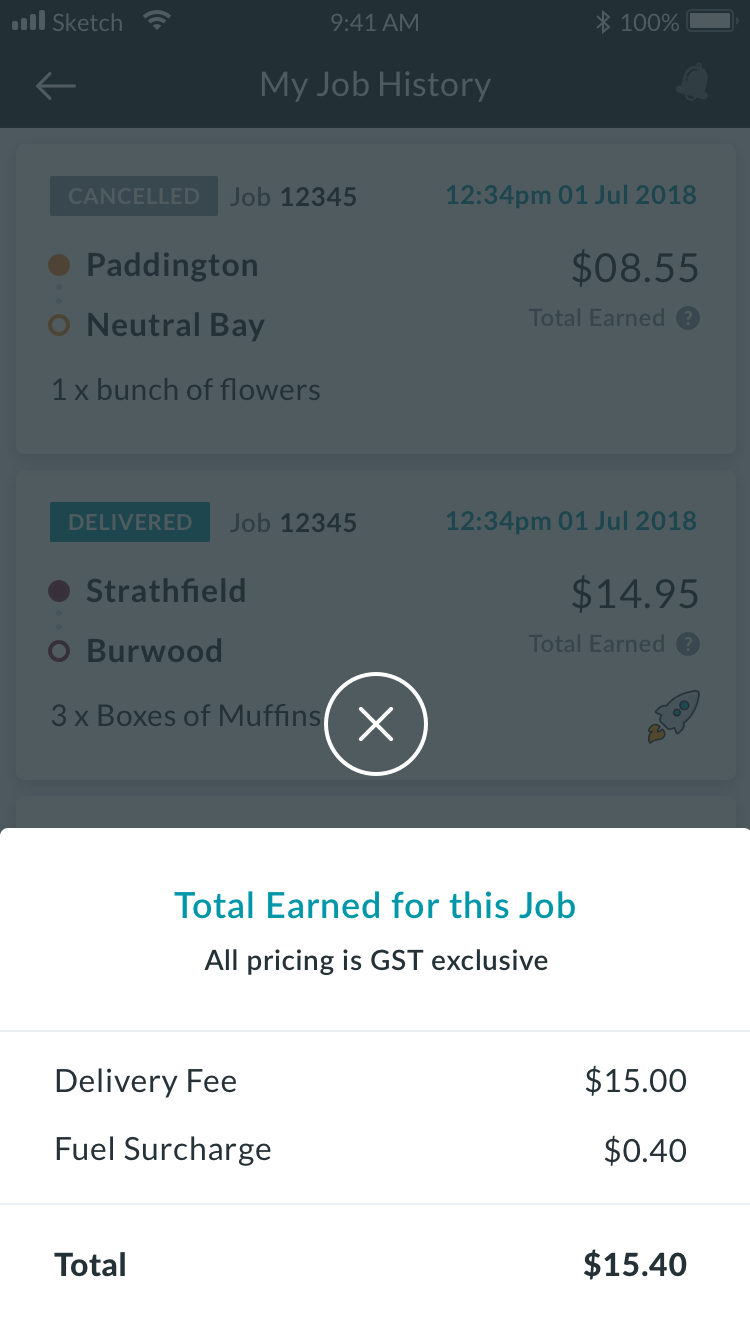 Please make sure you have the latest version of the app to see the breakdown.