Clients can now choose to add an extra layer of security for their items.
You'll start to notice these jobs pop up soon - here's everything you need to know for a smooth delivery.

Please note: This feature is currently being trialed in Adelaide, Brisbane, Gold Coast, Melbourne, Perth & Sydney.
How does it work?
The intended recipient will provide you with a 6-digit code that is required to complete the job.
The code is your key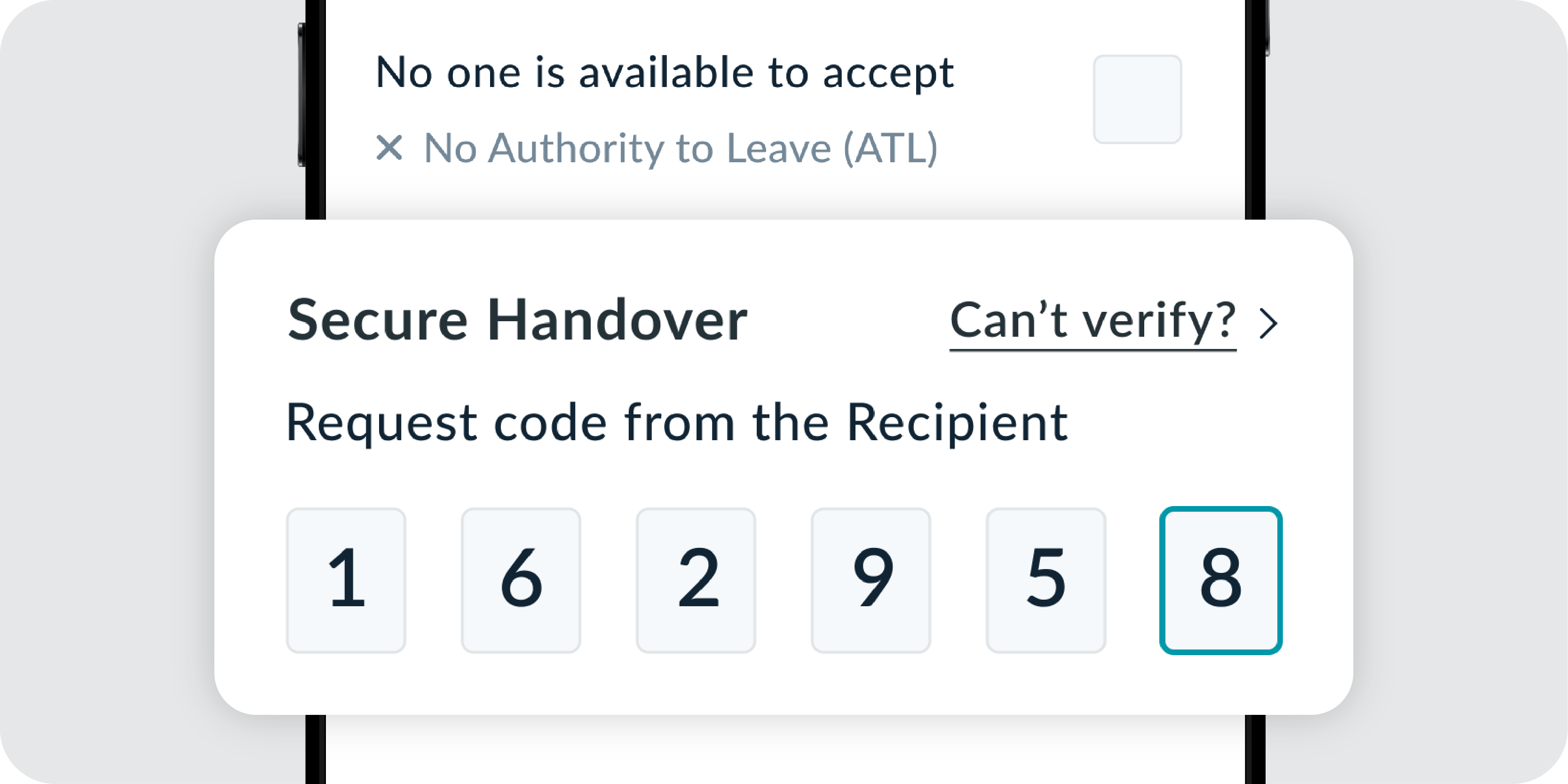 At drop off, you'll need to request the recipient for the 6 digit code they received via email and text message. Remember, you've only got 3 tries to enter the correct code, so be extra careful. In the event of 3 failed attempted of entering the incorrect code, you will need to get in touch with Sherpa Support for next steps.
Problems?
We're just a call (or chat) away.
We know that things don't always go as planned. For example, if the recipient hasn't received a code, or you're unable to mark the delivery as completed, let us know.

If you run into any other unexpected issues, please reach out via call or the live chat feature.